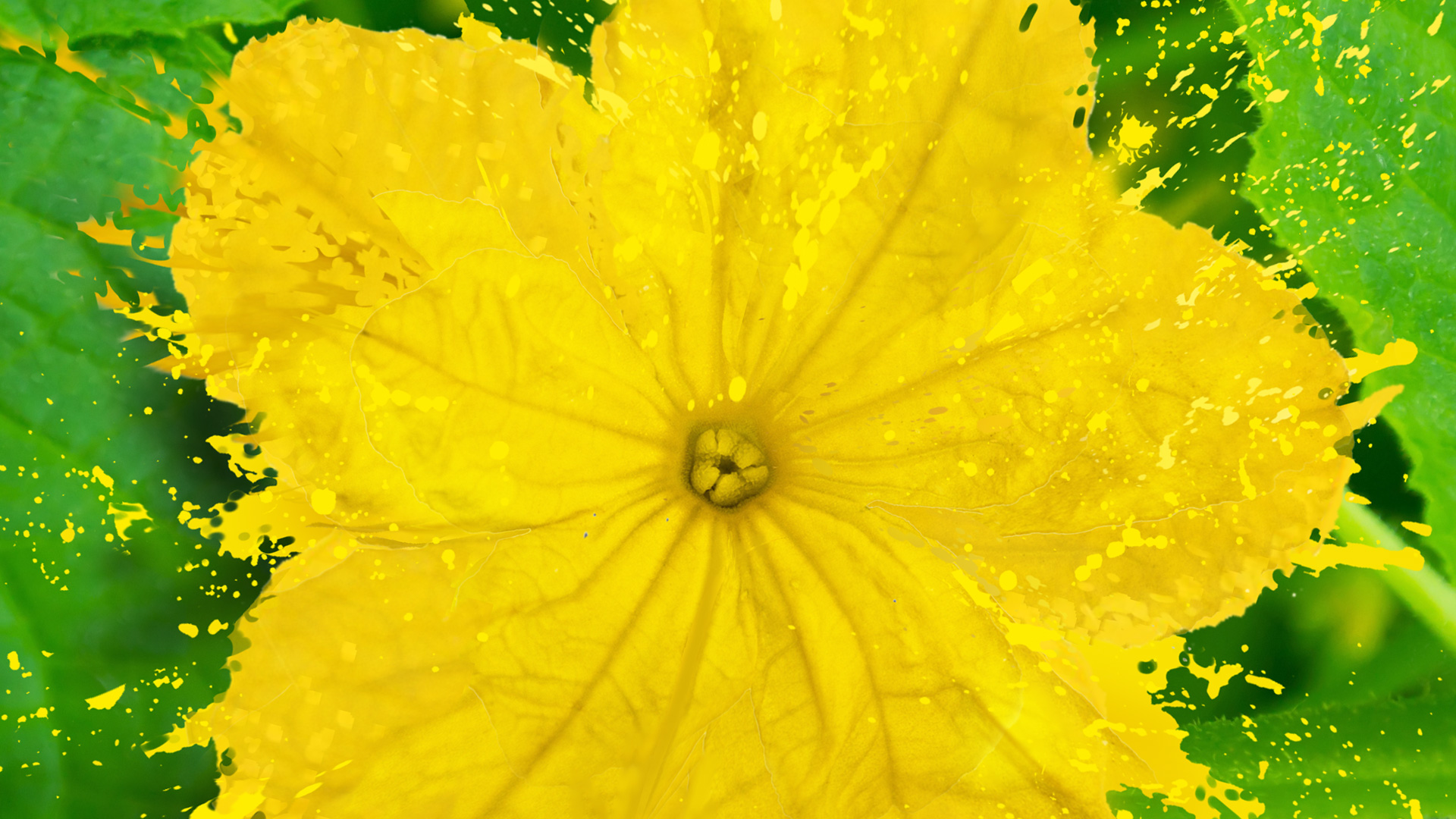 How De Ruiter Seeds reconquered the cucumber market
De Ruiter Seeds, part of Bayer, is a family business that's specialised in breeding, production and sales of hybrid seeds for the cultivation of vegetables, such as tomatos, peppers and cucumbers.
Lemm en Ten Haaf /B2B was asked to create a concept for growers in the Benelux and France to launch the new spring cucumber.
A radiant campaign for a special moment
Developing a strong, resistant type of cucumber takes a matter of years. The last time De Ruiter Seeds launched a new spring cucumber, was in the nineties. On top of that, this launch had three varieties. That's why this campaign was focused on the launch's unicity on one hand, and on freedom of choice for the grower on the other hand, especially since the market is mainly dominated by just one party.
The campaign message: this spring is bursting with choice. By using social media, mailings, a vlog series and a banner campaign, De Ruiter will reconquer the cucumber market!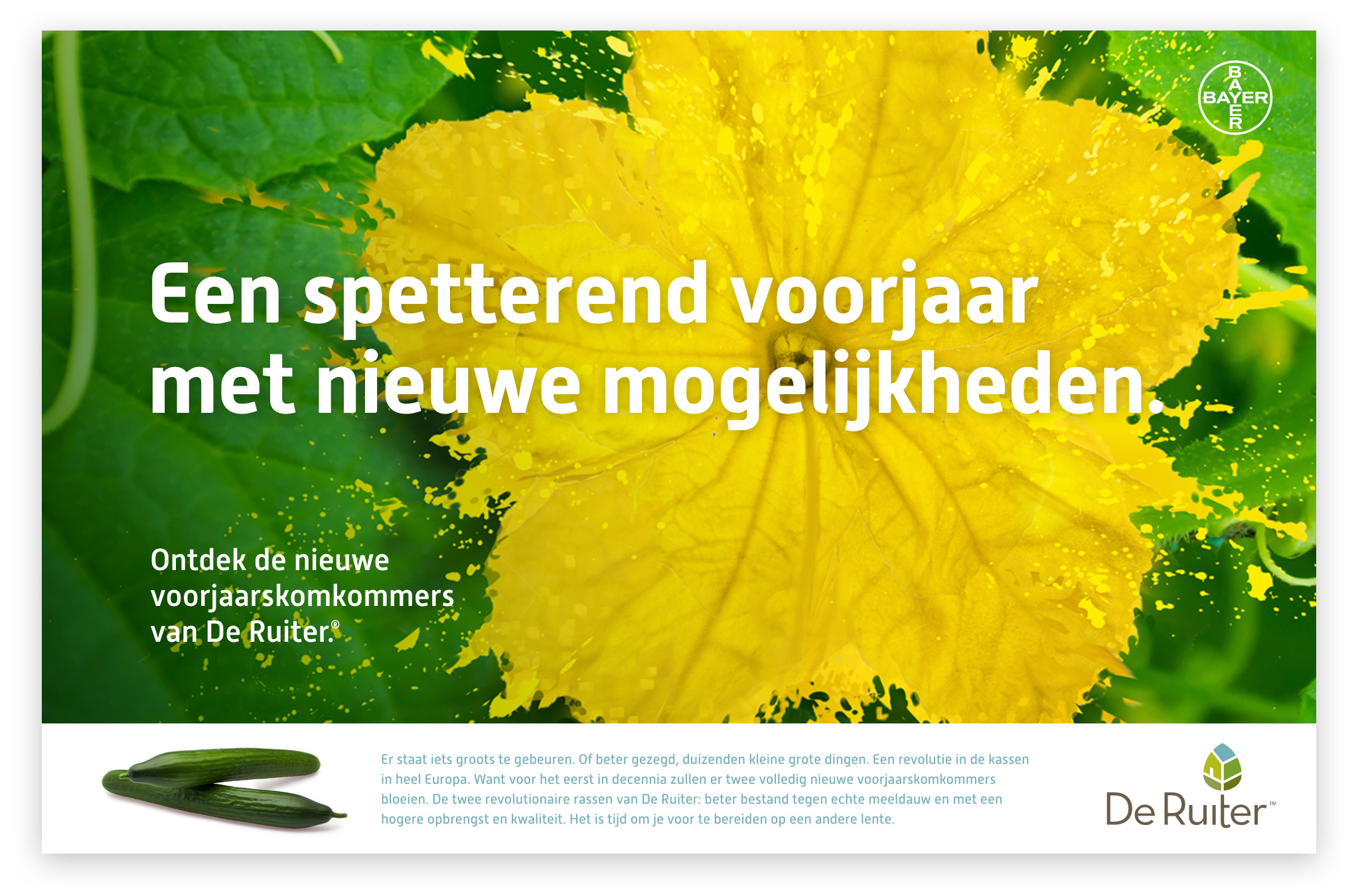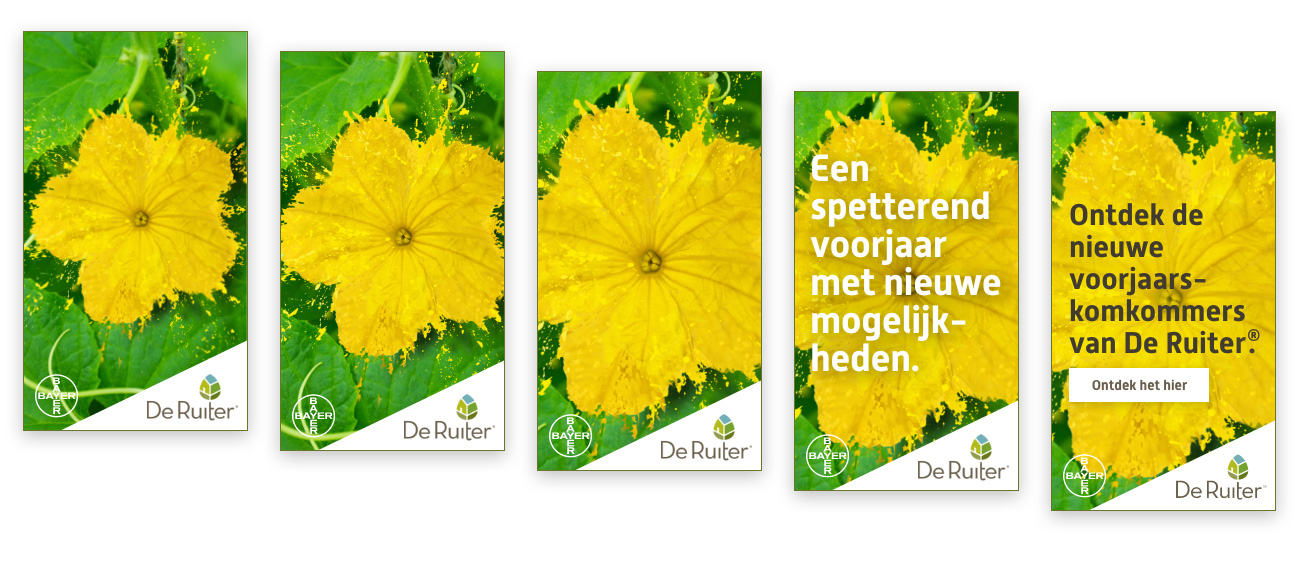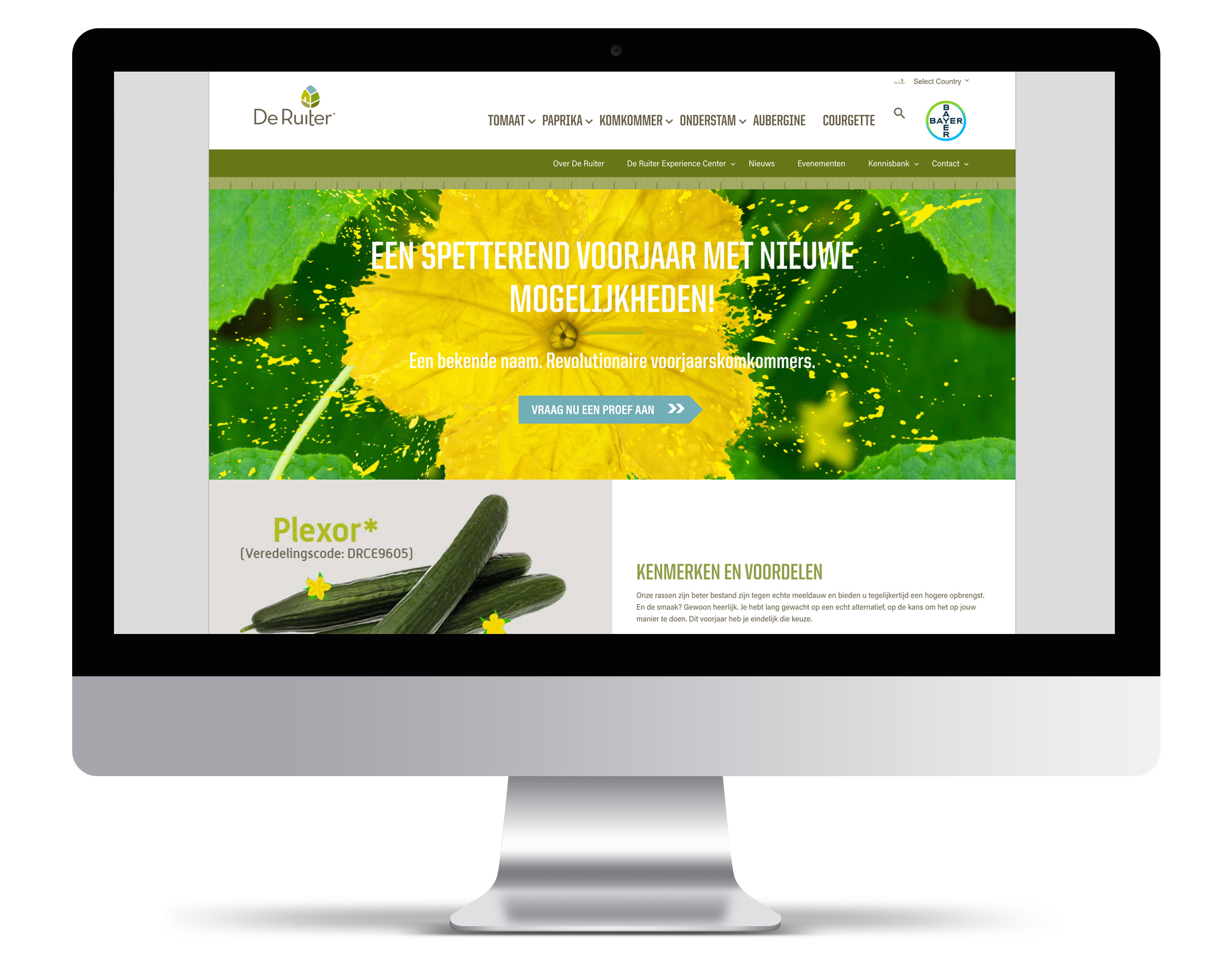 Vlogserie met Shanna van De Ruiter: