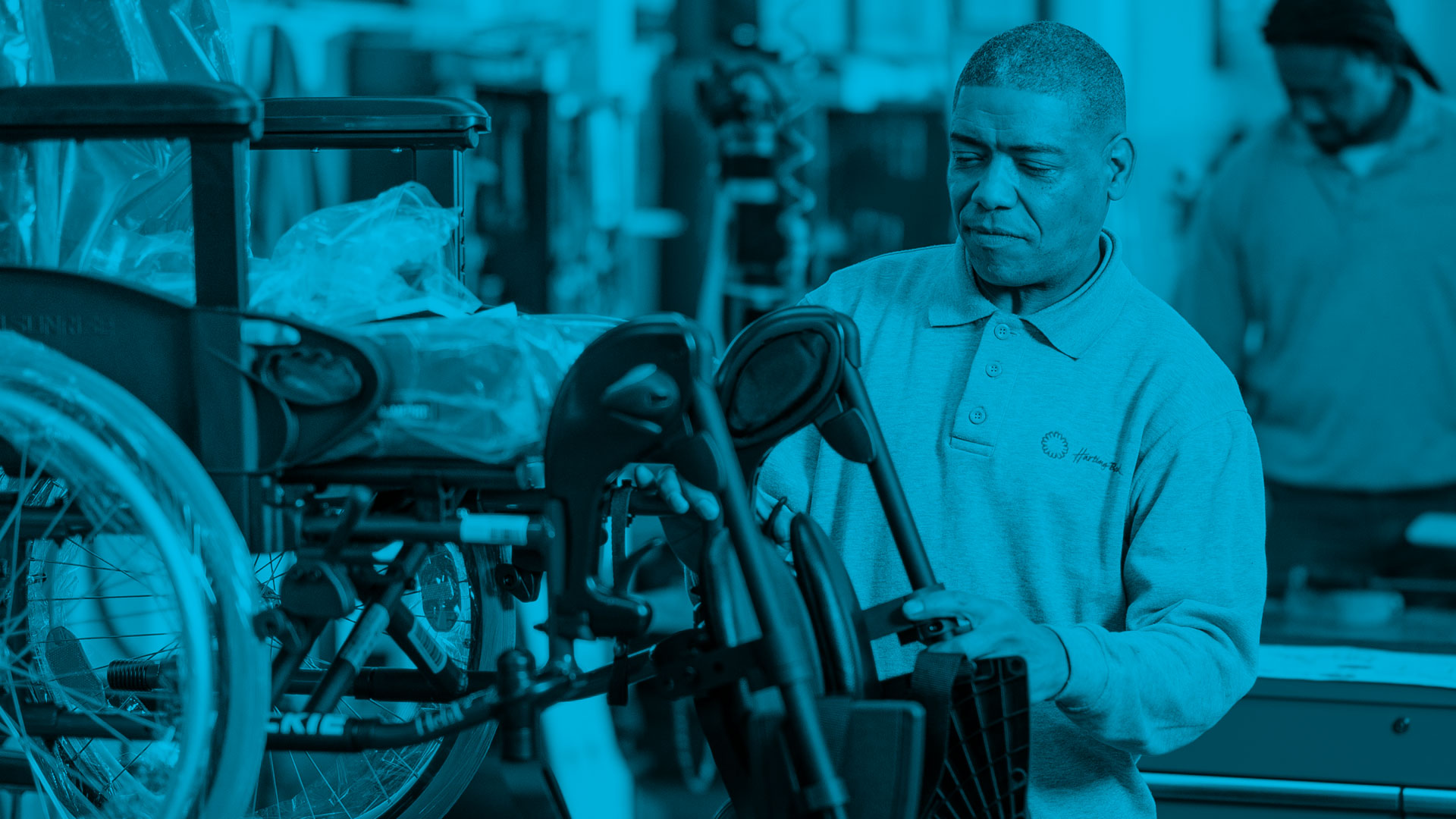 A complete new look for HartingBank
For 185 years, HartingBank has been working on the availability of reliable medical devices, such as ceiling elevators, crutches and wheelchairs. The market leader is close to their clients – figuratively and literally – and continues to develop renewing services to stay ahead of the fast-developing health care market.
Reinventing yourself
When you're developing on a structural basis, you must keep reinventing yourself as well – both content wise as visually. That's why a new visual identity was created recently. Based on this identity, Lemm en Ten Haaf /HEALTH created the wireframes and design of the new website.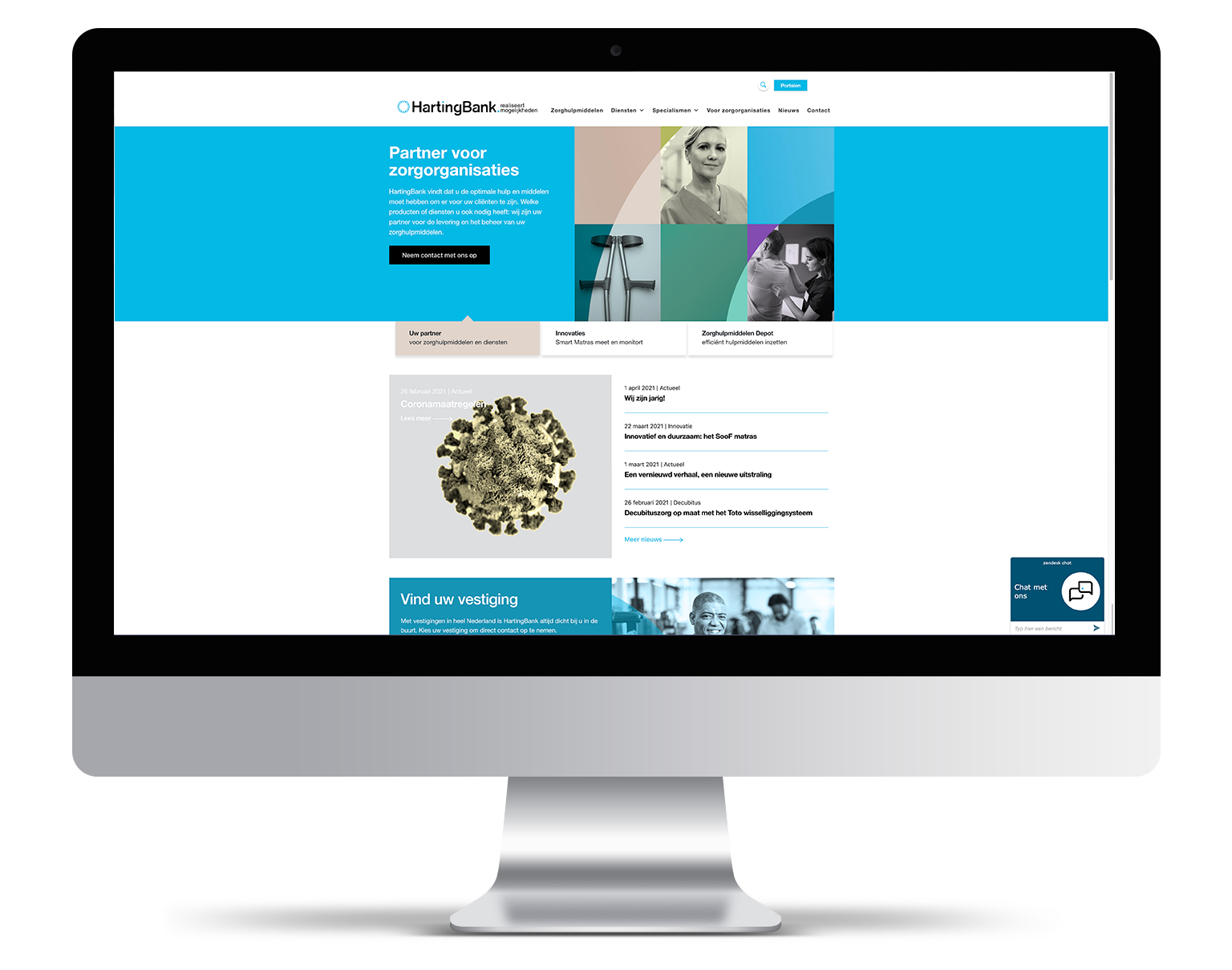 An extension of the brand identity
HartingBank's new visual identity – and thus its website – needs to be an extension of the brand strategy, and propagate it accordingly. Meaning: a website that shows authenticity, and calls for an empathic feeling at the same time. HartingBank comes up with solutions and realises possibilities, no matter the complicity of the problem. This solid and professional approach should be noticeable online as well, of course.
How? With a smart, clear appearance, that shows strength and has human appeal. This is what HartingBank stands for.