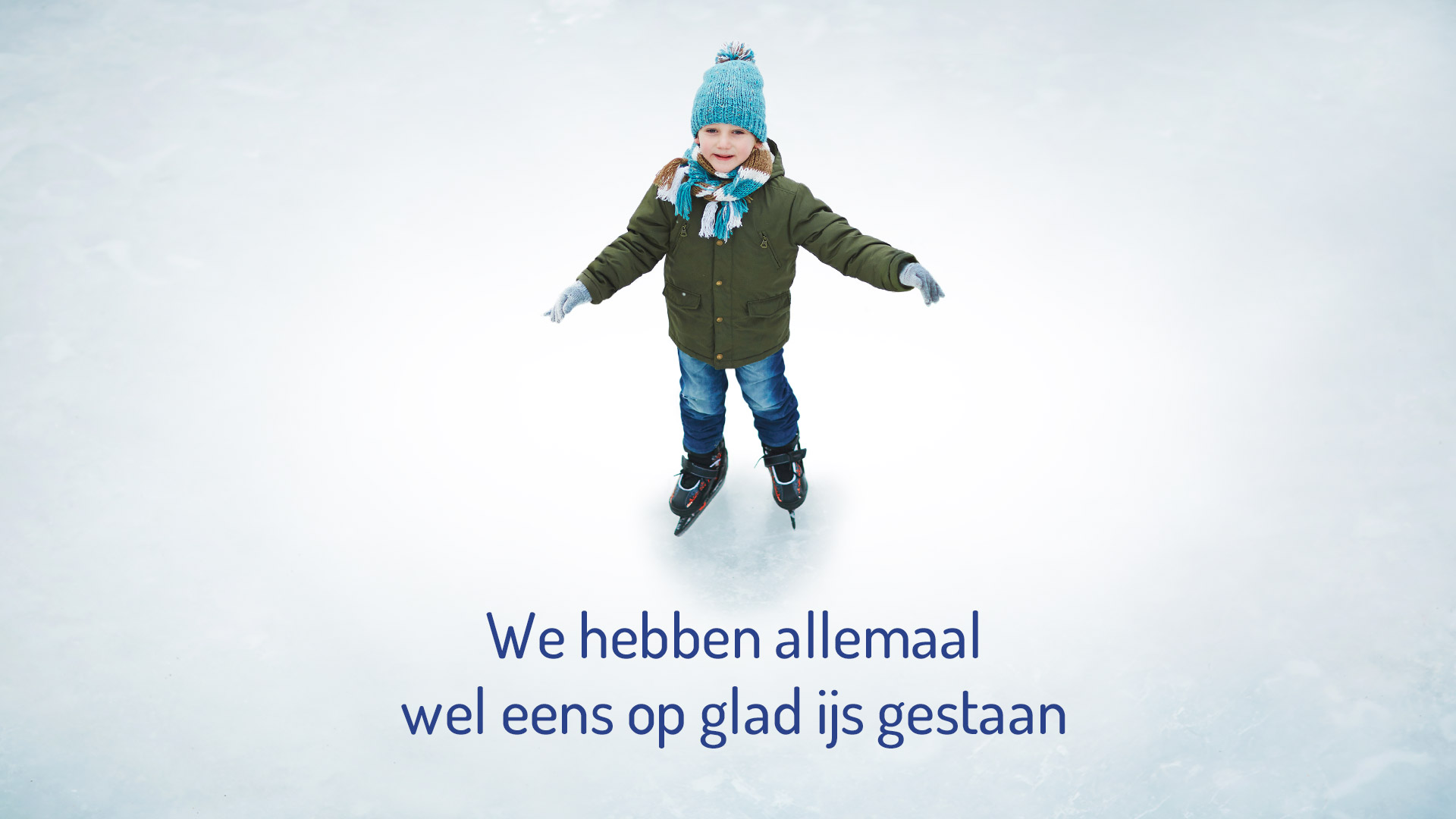 How to Discuss a Complex Topic in a Endearing Way
Since many years, Legal People has been market leader in executive legal search. Compliance People, their new subsidiary label, particularly focuses on lawyers specializing in legislation and regulations. Our challenge: Positioning this new brand in an accessible fashion.
Compliance People Thinks Beyond Vacancies
Establishing and maintaining a solid compliance policy perfectly aligned to the business ethics of an organization involves a lot of effort. From operational employees to responsible board members, from time to time we all are confronted with situations where business ethics are vital, when statutory rules offer no footing or guidance. We used appealing full-page ads in the Financieel Dagblad (FD, a Dutch daily newspaper focusing on business and financial matters) to express the danger of ethical slips and the insecurity in finding a proper balance.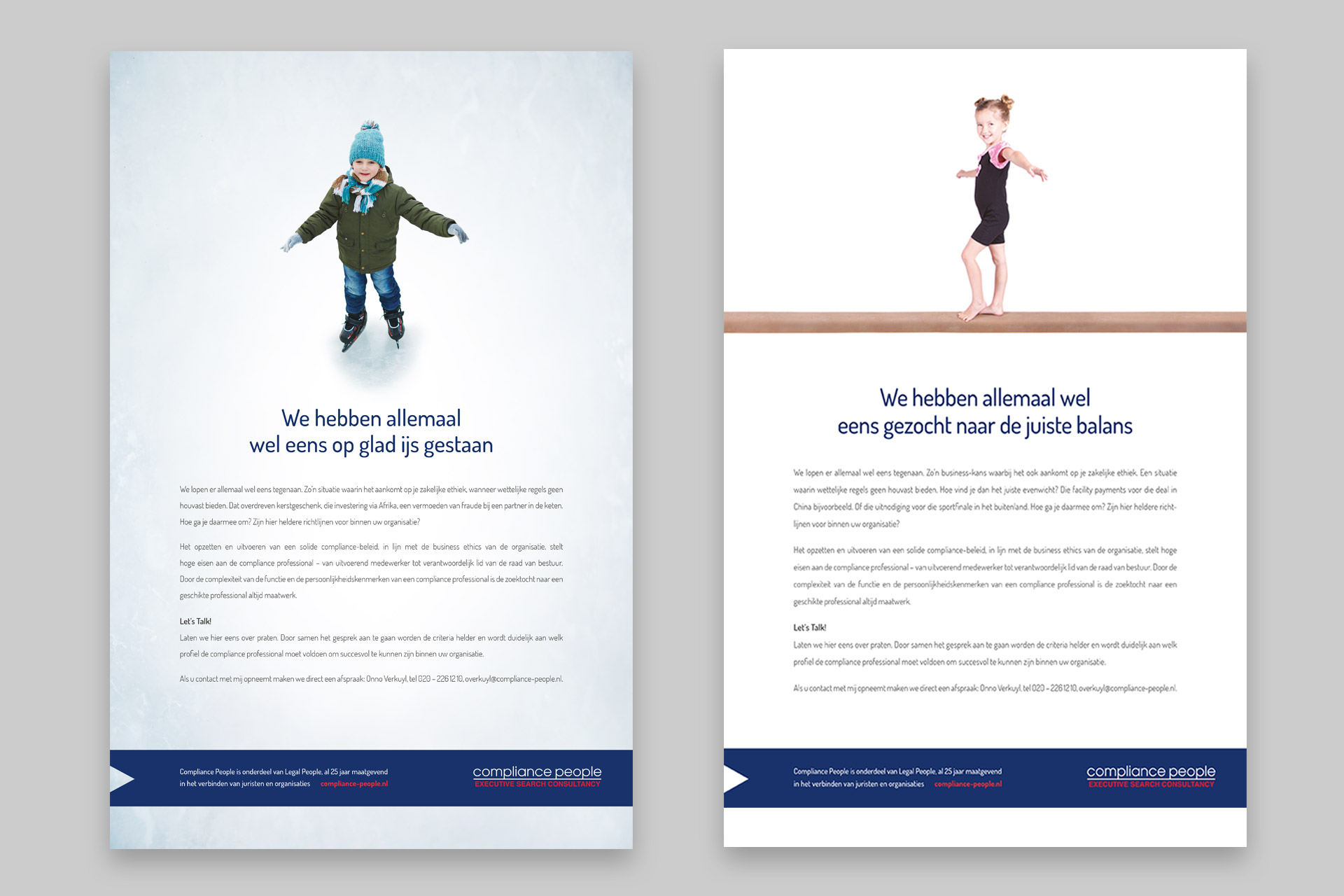 The ads were supported by a banner campaign on the FD.nl and BNR.nl websites, simultaneously with remarkable radio commercials, narrated by team members from Compliance People themselves, to make it personal.

Let's Talk!
We also worked on visitor-related site conversion, as well as a non-binding dialogue invitation and/or participation in the Compliance Breakfast.