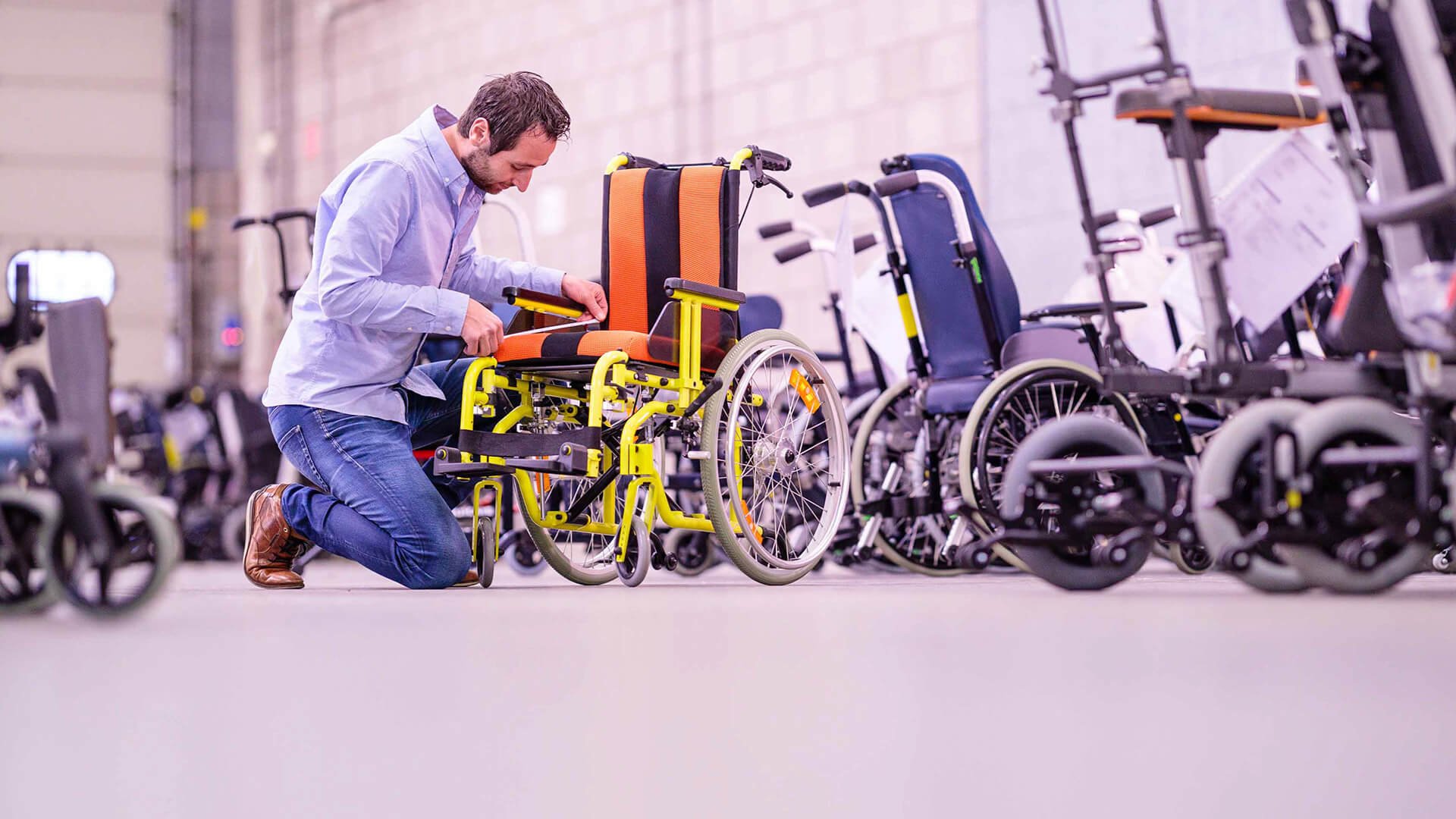 Medux creates more possibilities
A new positioning asks for restyling and modernising of both Medux' corporate and recruitment websites.
A clear base
Creating more possibilities, that's the basis of Medux. Being an overarching organisation, Medux takes care of supporting their labels, making sure they're able to focus fully on their clients. It is the labels' products and accurate services that make more possible every day.
The former 'holding' website came across as distant and impersonal. The new website confirms the mentality of these 'possibility-creators'. A website that puts employees first and shows what they do, and what they're good at. And the reason they do it.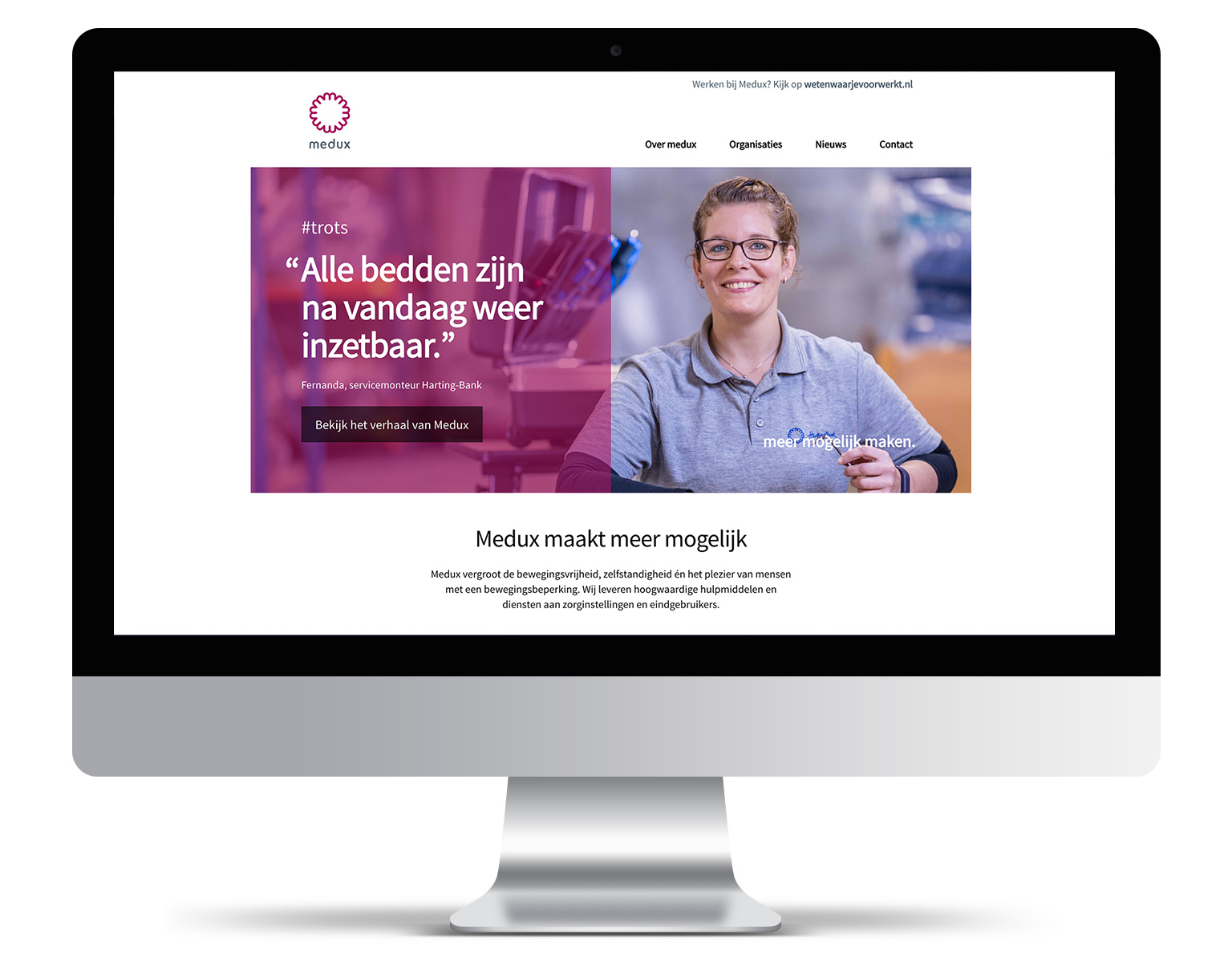 Knowing what you work for
Knowing what you work for. And for whom. That's motivating, empowering, and satisfying. And it leads to results. Medux' recruitment website (Wetenwaarjevoorwerkt.nl) does not only show a number of job openings, but gives you a feeling about the people that work there (and their mentality) as well. They are the center of this website, as are their daily activities. Proud, motivated professionals that assist people with a handicap to participate fully in the society.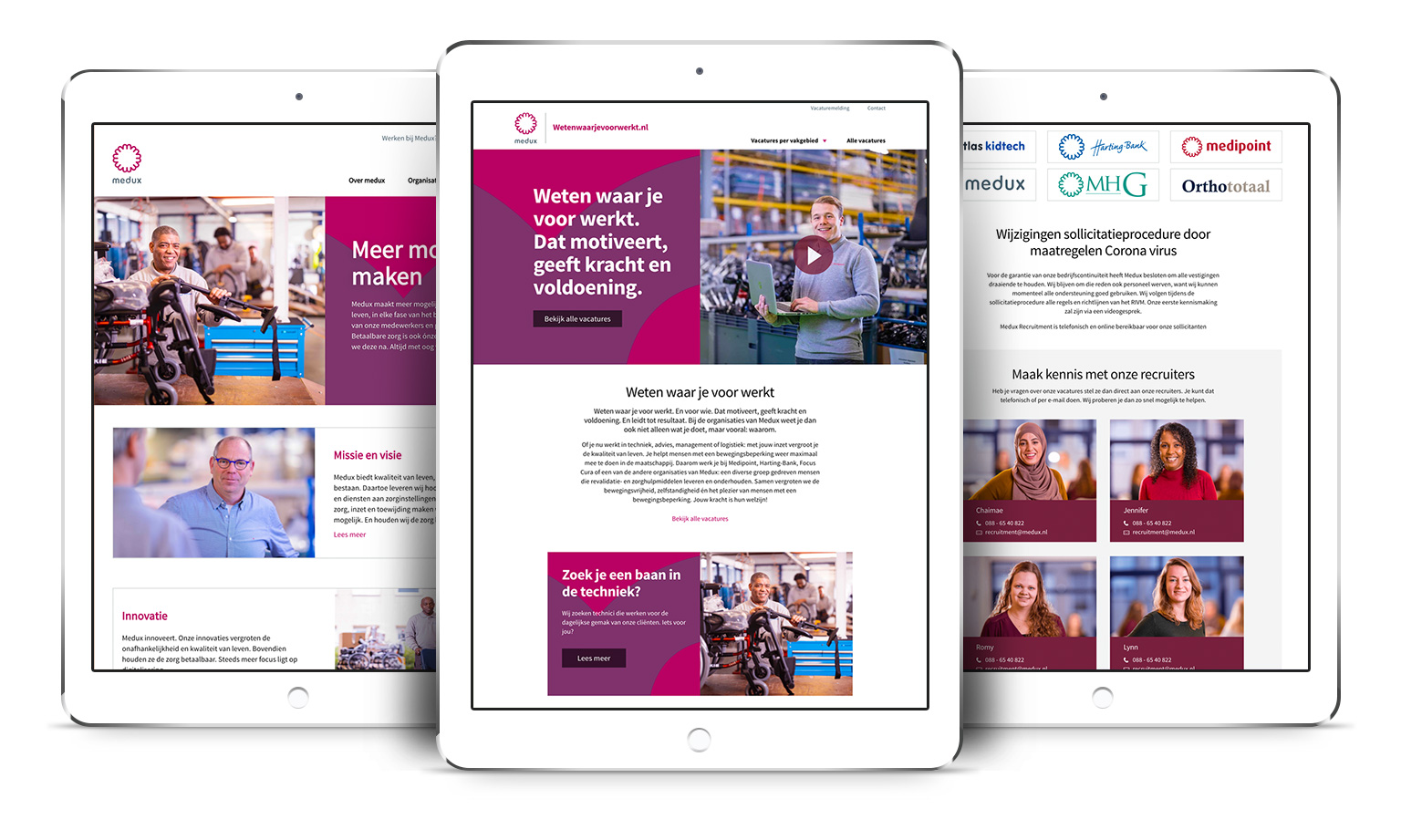 The power of a strong positioning and brand identity
The direct and clear tone of voice and the simplicity of the design, combined with the powerful photography of proud employees were all determining factors for the end result. A modern, fresh-looking and distinctive look for both websites, making them both timeless and accessible. Go check it out: Medux.nl and Wetenwaarjevoorwerkt.nl.