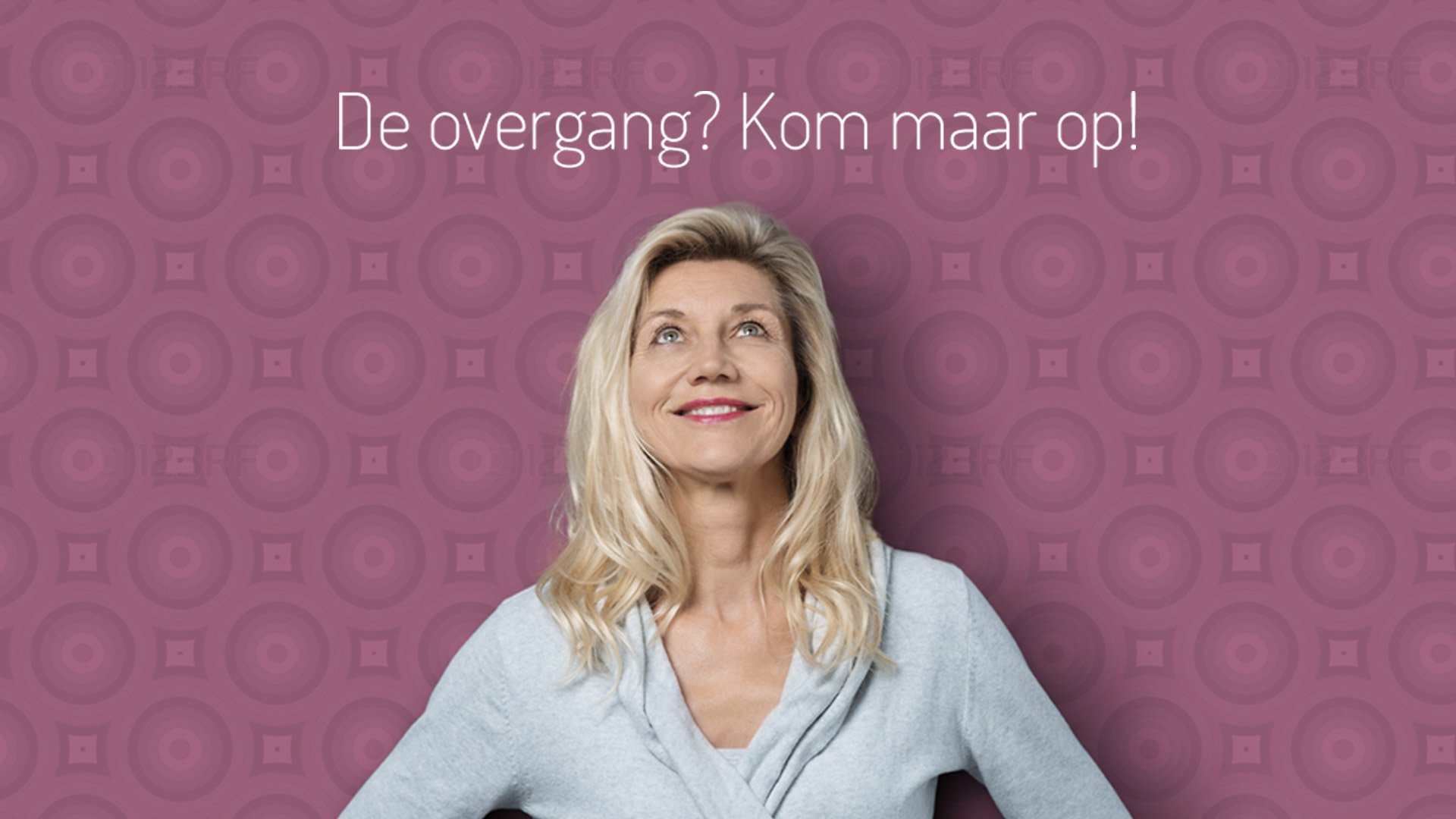 Ready for Menopause?
How do you introduce a new and proven dietary supplement for treatment of menopause symptoms to doctors and consumers?
Consumers
Being a woman, you are certainly not eagerly awaiting menopause. Unfortunately, there's no way around it, but thanks to Femarelle something can be done. Menopause? Bring it on!
Media: Website with shop, e-mail campaigns, SEO/SEA, social media campaigns.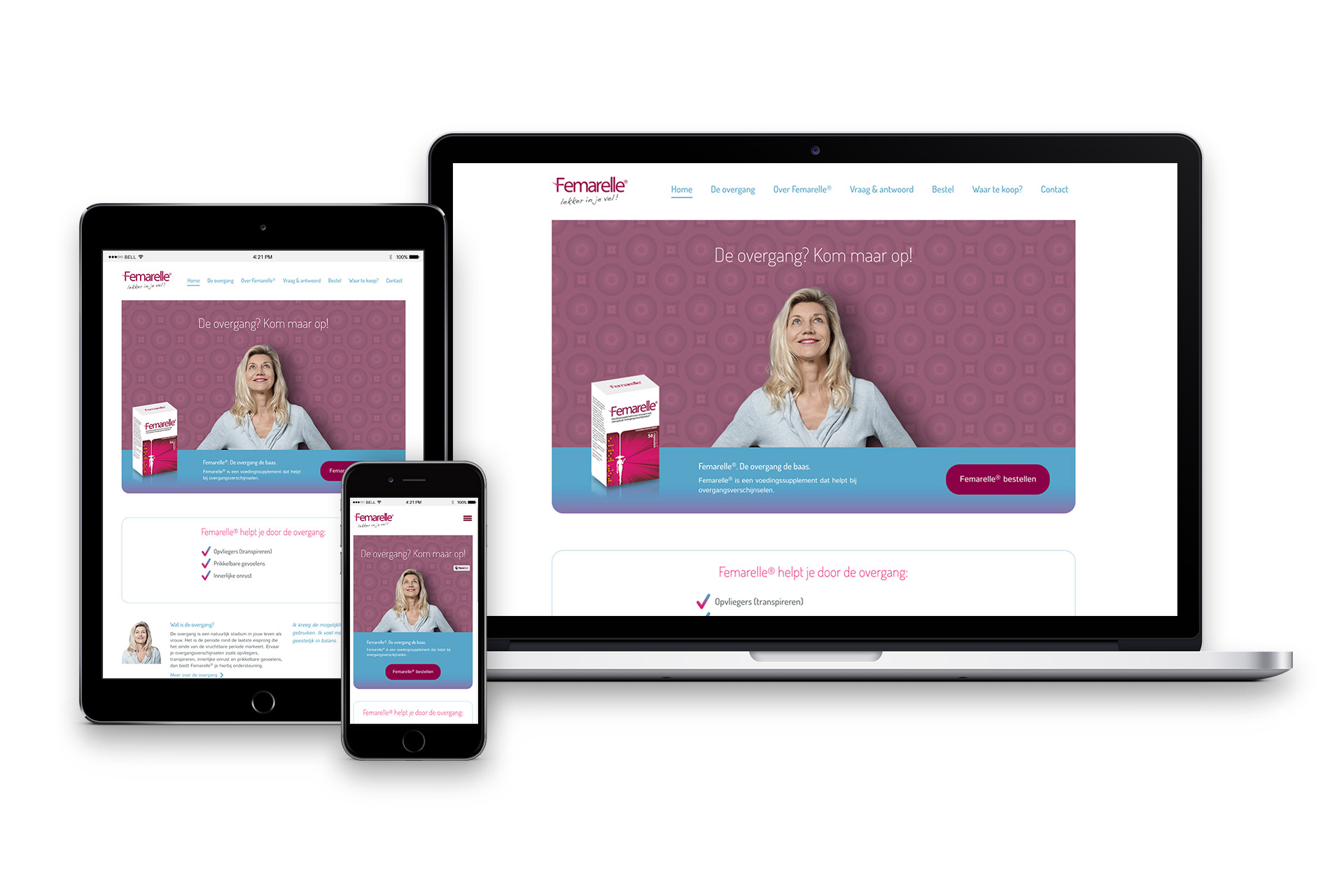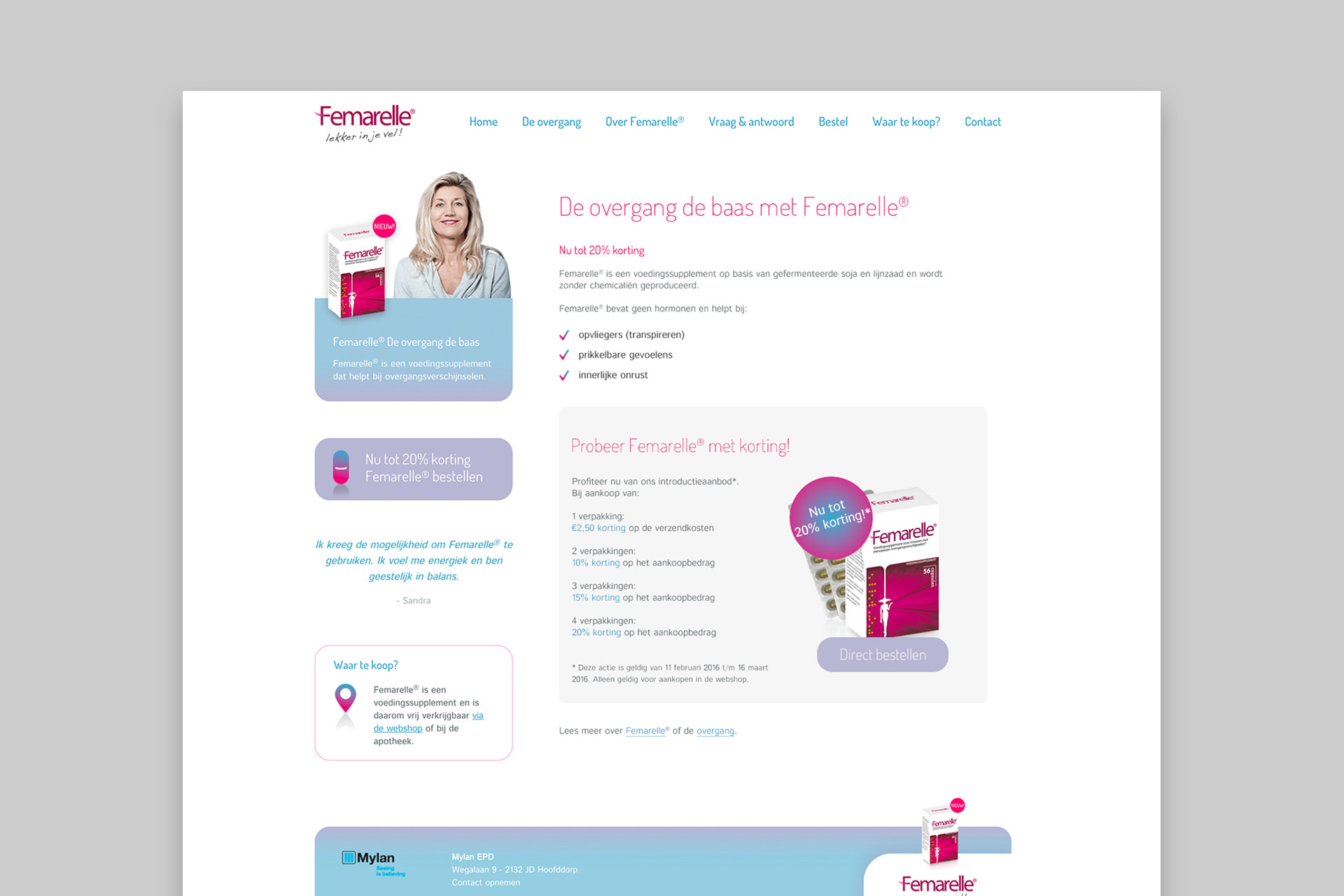 Health Care Professionals
Doctors currently do not have ready answers for women with mild menopause symptoms. Hormone therapy is too invasive and over-the-counter medication available at drugstores does not provide sufficient relief. That is why we position Femeralle as the new and proven alternative for the treatment of menopause symptoms.
Media: iPad sales presentation, DM, leave behind, waiting room materials: leaflet + poster, prescription card, menopause symptoms treatment flowchart.